Wednesday, 01 April 2015 02:37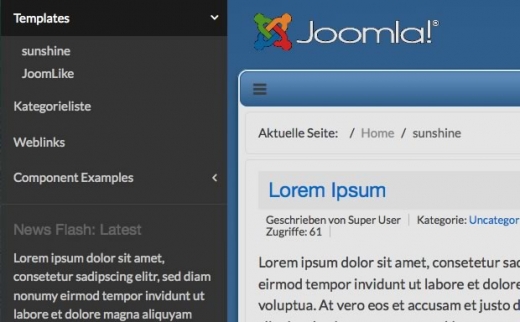 module positions
offcanvas, banner, footer, breadcrumbs, search, social, mainmenu, position-1, position-2, position-3, position-4, position-5, position-6, position-7
Parameters
Logo, Google Font, Template Width, Color Management, Sticky (Addon), Sidebar Visibility on mobile devices
offcanvas module position
There is an extra module position "offcanvas" which is only accessible on mobile devices. You should double your mainmenu at the positions "mainmenu" and "offcanvas"

Result: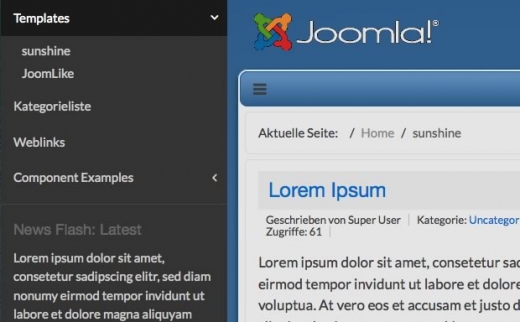 Tips
There is an extra offcanvas module position to display sidebars (e.g. "left") in mobile devices. Also there is a Accordion Addon in that area. If you want to use the accordion feature then create a dummy link ("Systemlinks" -> "External URL" with "#" as "link") and add some subelements.
Powered by UIkit
Wednesday, 25 June 2014 11:47
Ich kriege immer wieder Emails zugesendet, wo Leute mich nach Upgrades der Templates fragen. Ich antworte immer so, wie es ist: Ich möchte keine Versprechungen geben. Das Templating geht eigentlich ziemlich schnell im Vergleich zum Erstellen einer Komponente wie Denkschatz. Doch es geht mir weniger darum, irgendetwas rauszuhauen, als vielmehr beim Prozess neue Routinen und Funktionen zu lernen. Das Zitat-in-Bild ist so eine neue Funktion auf Denkschatz, deren Aussage nebenbei auch meine Einstellung wiedergibt, bevor ich etwas release.